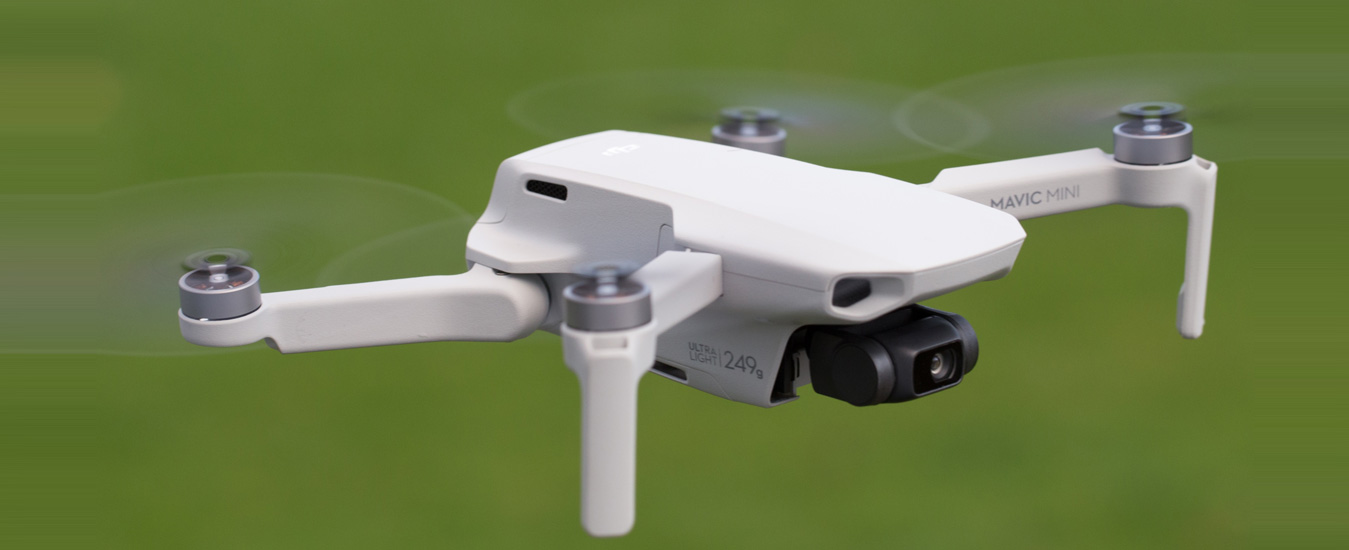 Security Drones
Posted on February 23, 2022
What is a drone or UAV?
Drones or UAVs are remote-controlled pilotless aircraft or small flying devices. There are 3 main types of UAV that can be produced:
Quadcopters tethered, heavy lift (80KG) & conventional
Fixed wing
VTOL
Drones are becoming increasingly popular in all sectors of society. According to an independent report published by PwC, the drone market is set to be worth £42 billion by 2030.
As of December 2020, there were approximately 100,000 drone operators registered in the UK. Looking further afield, the total number of consumer drone shipments worldwide was around 5 million units in 2020, set to hit 10 million units by 2030.
So, where does the vast majority of these drones go and what impact can this have on security?
Drone threats
Drones are a fairly new technology that has become widely available to the public. For the most part, they are being used sensibly. However, we cannot ignore the threat that drones pose to personal security, commercial security and even national security.
When we talk about these potential threats, our immediate thoughts drift to hostile surveillance and the breach of privacy and physical security. This is true and must be considered, however drones can also pose a cyber security threat, and with relative ease to the perpetrator.
For example small, easily sourced drones can be used to carry Raspberry Pi computers specifically programmed to seek out WiFi signals and conduct penetration tests on homes, offices and even critical infrastructure establishments.
Once access is gained, the outcome can often be devastating.
Which sectors are using drones?
Currently, the following industries, public and commercial use drones to enhance productivity and optimize spending:
Agriculture. Farmers use drones to collect data on their crops and then use that data to improve their yields.
Chemicals. Drones are being used in the chemicals industry to improve indoor inspections by taking the place of inspectors in collecting visual data inside large assets used in chemical processes.
Conservation. One of the main ways drones are helping conservation efforts is by providing detailed vegetation maps to help track forestry work and water mapping to better understand how water moves through an area. Drones have also been invented that shoot out seeds from the air, which could help reforestation efforts in places that have been clear cut.
Construction. Mapping and surveying construction sites can be quite slow when done by walking a site. Drones help speed up these efforts, allowing construction companies to provide real-time maps of progress and surveys that can help them both plan for projects and improve projects that are underway, leading to significant savings.
Delivery. Consumer drone delivery has yet to be rolled out at a large scale anywhere in the world but it does present a major contribution for commercial drones. Medical drone delivery is currently taking place throughout the world in countries as far-reaching as Rwanda, the U.S., and Switzerland (where Flyability is headquartered).
Filmmaking. For years now, high-end drones have been used to capture aerial shots for movies instead of helicopters, which are more expensive and cumbersome to work with.
Mining. Mining companies are turning to tough indoor drones like the Elios 2 to help them create maps of their mines. These maps lead to improved safety and can also help companies locate ore that might otherwise be lost.
Insurance. Insurance companies are always processing claims, especially after large storms. Drones are helping insurance companies process claims on roof damage much more quickly by allowing adjusters to collect visual data from the sky instead of by climbing up ladders. Insurance companies are also using drones for accident reconstruction, helping them to piece together how an auto collision took place so that they can verify the validity of auto-related insurance claims.
Oil & Gas. Indoor drones like the Elios 2 are making a big impact in Oil & Gas by providing inspectors with a tool for collecting high-quality visual data inside
assets crucial to the oil refining process, such as tanks and FCC units. and risers.
Power Generation. In power generation, indoor drones are also helping inspectors to access areas that would otherwise be difficult to reach. Drones can also help keep inspectors from the harm presented by radiation at nuclear power plants by taking the place of inspectors in collecting visual data of key assets like boilers.
Public Safety. Law enforcement, fire departments, and search and rescue have all adopted drones over the last several years. Police use drones to help them get better situational awareness and to map densely populated areas, firefighters use drones to collect thermal data that can pinpoint where they should focus their efforts, and search and rescue personnel are using both thermal and visual sensors on drones to help find people missing in the wilderness.
Sewer Maintenance. Indoor drones have been helping inspectors enter city sewer systems to collect visual data that can be used to identify the source of a problem or to evaluate the condition of the infrastructure as part of the regular maintenance process.
How are drones being used to bolster security?
The implementation of security drone operators is rapidly expanding, and for good reason. The scope for utilizing drones as an extra security measure is becoming more widely used the better drone operators get and the more advanced the technology becomes.
Good security companies and operators will understand that applying a blended approach that includes cyber security within the equation will further bolster security and narrow those areas of vulnerability that are often missed or neglected.
Areas drones can be useful in protective security operations:
Security advance party (SAP)
Event security
Residential security
If you would like to learn more about becoming a qualified security drone operator, click here